PATIO KOMAOKA 16 – 156
housing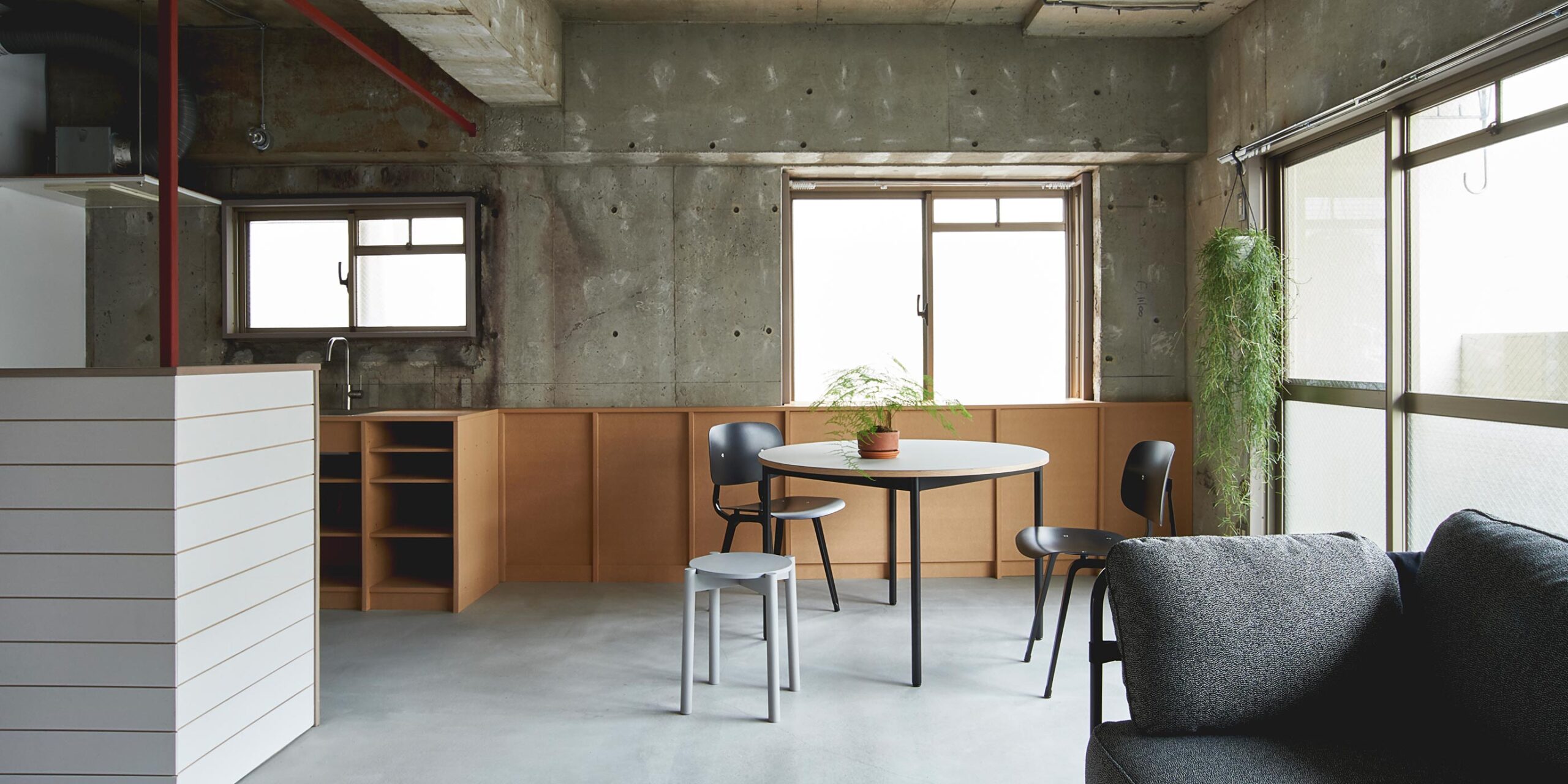 フラットに暮らせること。
玄関を開けて、段差のないアプローチを抜けて入れるその部屋は、
壁や、作りつけ家具を重心を下げて配置することで、
空間の広がりを増し、
一定の住み手が決まっていない賃貸住宅のリノベーションに
おいて、受け手にとって安心感のある印象を与えてくれる。
フラットな床にたいして、
素材の切替え楽しめる壁面を抜けるアプローチ、
視覚的に空間を仕切る錆止め塗料を塗った鉄骨のパイプを設けることで、
のっぺりしすぎない、
暖かみとメリハリがバランスした空間を目指した。
―
To live in a flat.
Open the front door, open the approach without a paragraph approach.
By putting down the walls, the furniture
And the spread of the space
To the renovation of a rented house that has not been set up.
In other words, it gives a reassuring impression for the recipient.
On the flat floor,
A approach to pull the wall that can enjoy the change of materials
By building a pipe of iron bone painted by visual interacting the space
– it's not too good.
Warming and mericari aimed for a balanced space.
DATA
Type

Apartment

Category

Interior design / Styling

Date

2021.06

Location

Tsurumi-ku , Kanagawa , Japan

Size

49㎡
CREDIT
Client

岩崎興業地所

Interior design

moss.

Interior styling

moss.

Construction

TATSU planning

Partners

plots inc.

Photo

Takuro Kurokawa