PATIO Komaoka
housing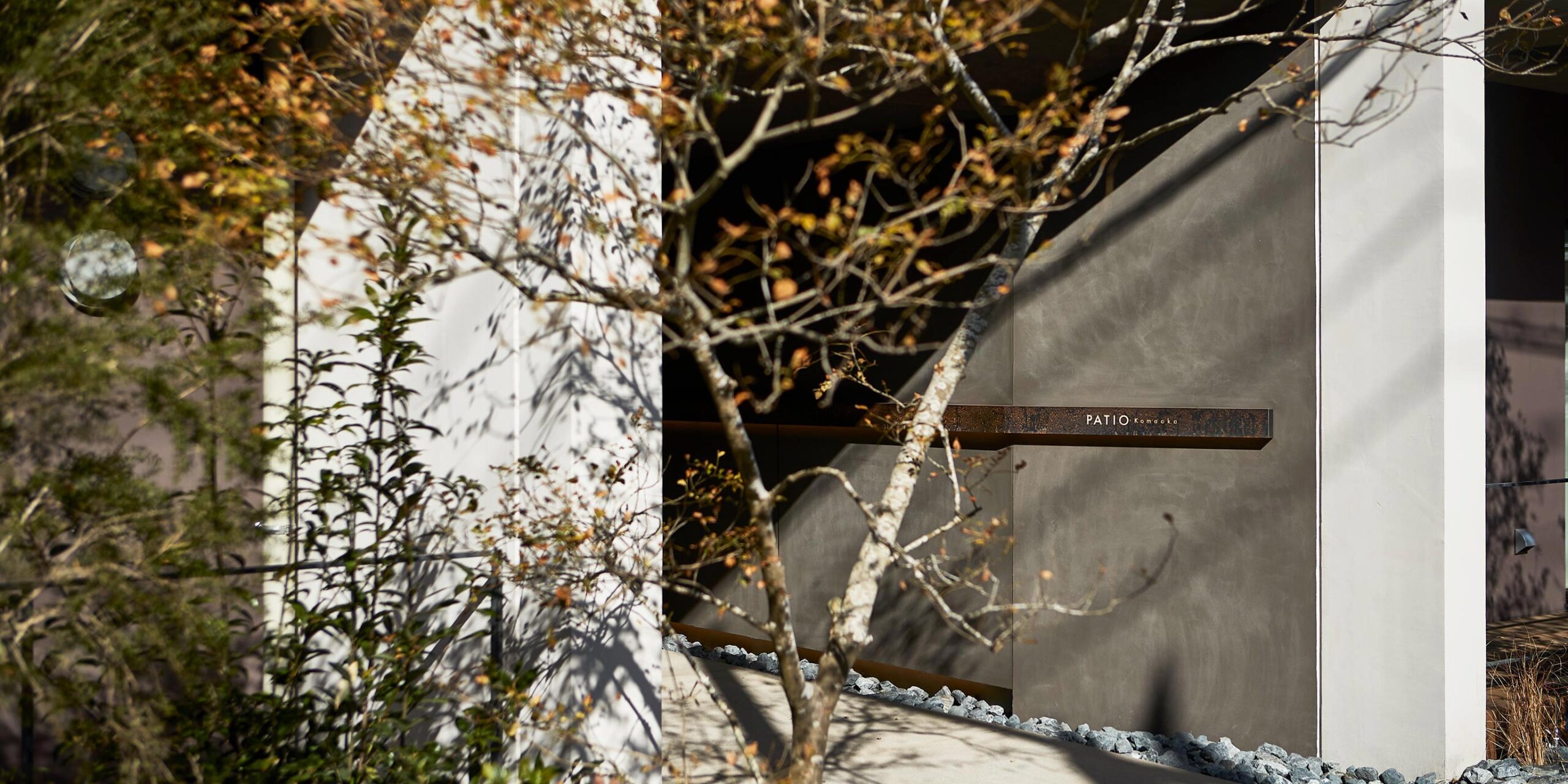 神奈川県の駒岡、地域に愛された銭湯の跡地に建つ集合住宅。
賃貸住宅における付加価値を見つめなおし、
普遍的な心地よさを最大限に取り入れるように計画をしていった。
旺盛な植栽に招かれるように奥へと伸びるエントランスを抜けると、
銭湯の時代よりこの地にあった松をシンボルとして据えた中庭。
吹き抜けから明るい自然光が差し込み、東西に配したアプローチから気持ちの良い風が入り込む。
中庭を囲うように外廊下によって繋がる住戸は、
多様なライフスタイルにも対応する様々な間取りと、
壁を少なく余白を残し、手触りの良いプレーンな素材で仕上げたインテリアによって、
住み手が自由に暮らしを楽しむことができるつくりとなっている。
人が普遍的に感じる心地よさや、豊かさに寄り添い、それに重きを置くことで、
暮らしを楽しむきっかけとなるような建築を目指した。
—
Komaoka, Kanagawa Prefecture, an apartment complex built on the site of a public bathhouse loved by the community.
The project reexamined the added value of rental housing, and
The plan was designed to incorporate universal comfort to the maximum extent possible.
As you pass through the entrance extending to the back of the building as if invited by the vigorous plantings, you will see a large, open space with a large, open kitchen and a large, open living room with a large dining room.
The courtyard features a pine tree that has been in the area since the days of the public bathhouse as a symbol of the area.
Bright natural light pours in through the atrium, and a pleasant breeze enters through the east-west approach.
The units are connected by an exterior corridor that surrounds the courtyard.
Various floor plans to accommodate diverse lifestyles and
The interior is finished with plain materials that are pleasant to the touch, leaving little wall space.
The residents can freely enjoy their lives.
By placing emphasis on the universal sense of comfort and richness that people feel
The architecture is designed to provide an opportunity to enjoy life.
—
Publicity/メディア掲載:
Leibal : https://leibal.com/interiors/patio-komaoka/
—
Movie : Shotaro Niikura (S Wood Works)
DATA
Type

Housing complex

Category

Architectural/Interior Design

Date

2022.03

Location

Komaoka, Kanagawa

Size

Site : 854.83㎡ / Building : 509.17㎡ / Total : 1286.10㎡
CREDIT
Client

岩崎興業地所

Interior design

moss.

Architectural design

moss.

Project management

平成建設

Construction

平成建設

Partners

Jun Terao (Design Studio pintto) | Oryza inc. | CUSTOM | Ryo Shibata | Tomohiro Matsushita | Nose Kosuke

Photo

Akira Nakamura