PATIO KOMAOKA 15 – 401
housing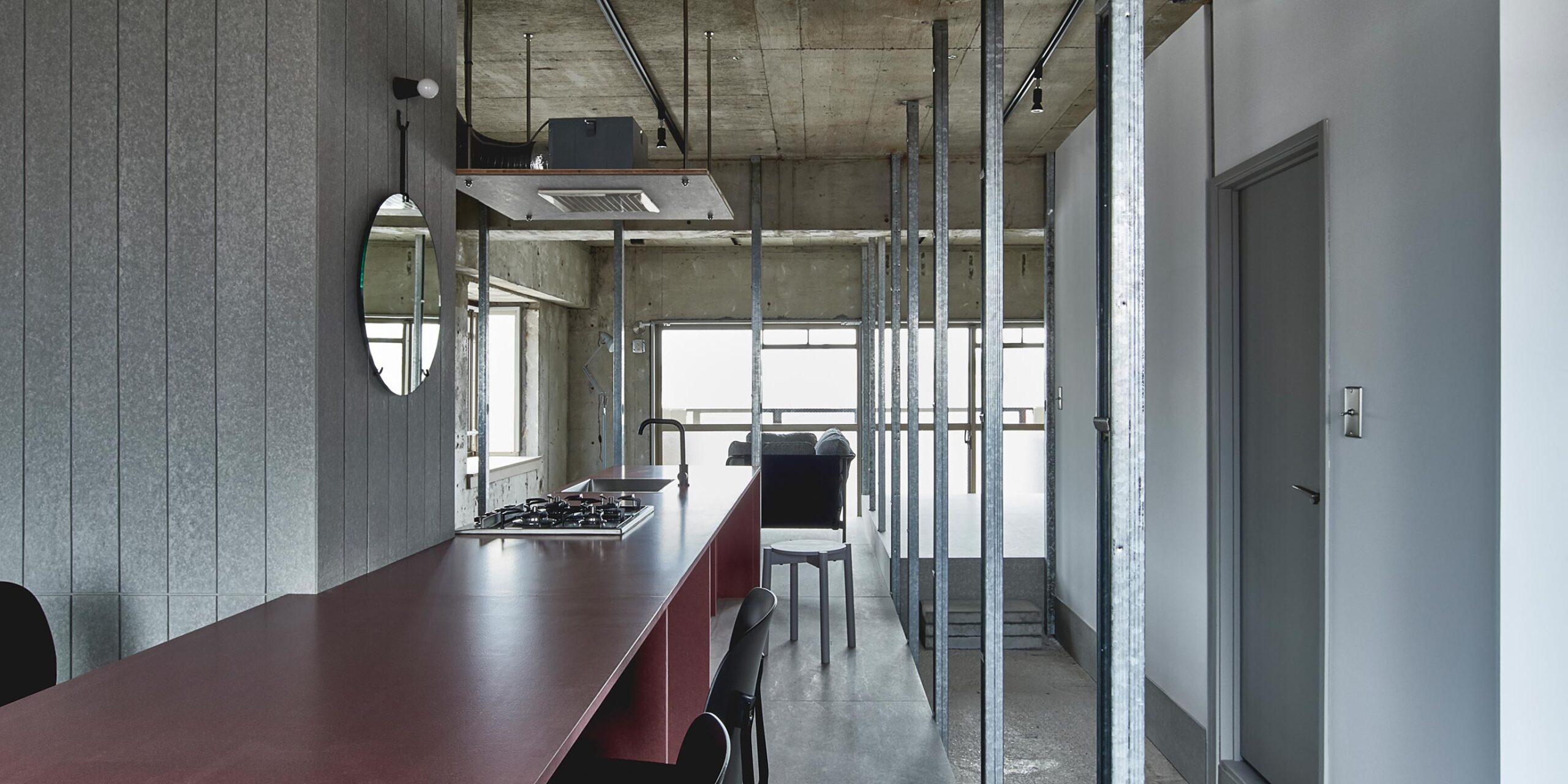 賃貸マンションのリノベーション。
古い間取りの壁を取り払い、
そこに大きな`島`を据える。
機能をバラバラな家具として入れ込むのではなく、
一つの大きなボリュームの中で、
料理も、食事も、仕事も、朝の身だしなみなみまで
様々な光景が生まれるように。
部屋同士も壁を設けず、床の段差で空間を構成ことで、
おおらかなワンルームの中で過ごし方が視線と共に緩やかに変化する。
日常の当たり前の光景が、大きな島を中心としたリズムを生む。
-家から外へ外へと出る時代から、
家での時間を大切にする今の時代。
めざしたのは、日常の一つ一つを素敵な瞬間として
感じられるような家。
―
Renovation of rental apartments.
Remove the old floor plan wall,
Set up a big `island` there.
Rather than putting the functions into separate furniture
In one big volume
Cooking, eating, working, getting dressed in the morning
So that various scenes are born.
By forming a space with steps on the floor without providing walls between the rooms,
The way you spend your time in a laid-back studio changes slowly with your gaze.
Everyday scenes create a rhythm centered on a large island.
-Since the days of going out from home
Nowadays, we value time at home.
What I aimed for was to make each and every one of my daily life a wonderful moment.
A house that you can feel.
DATA
Type

Apartment

Category

Interior Design / Styling

Date

2021.05

Location

Tsurumi-ku , Kanagawa , Japan

Size

49㎡
CREDIT
Client

岩崎興業地所

Interior design

moss.

Interior styling

moss.

Construction

TATSU planning

Partners

plots inc.

Photo

Takuro Kurokawa