LEAN BODY
office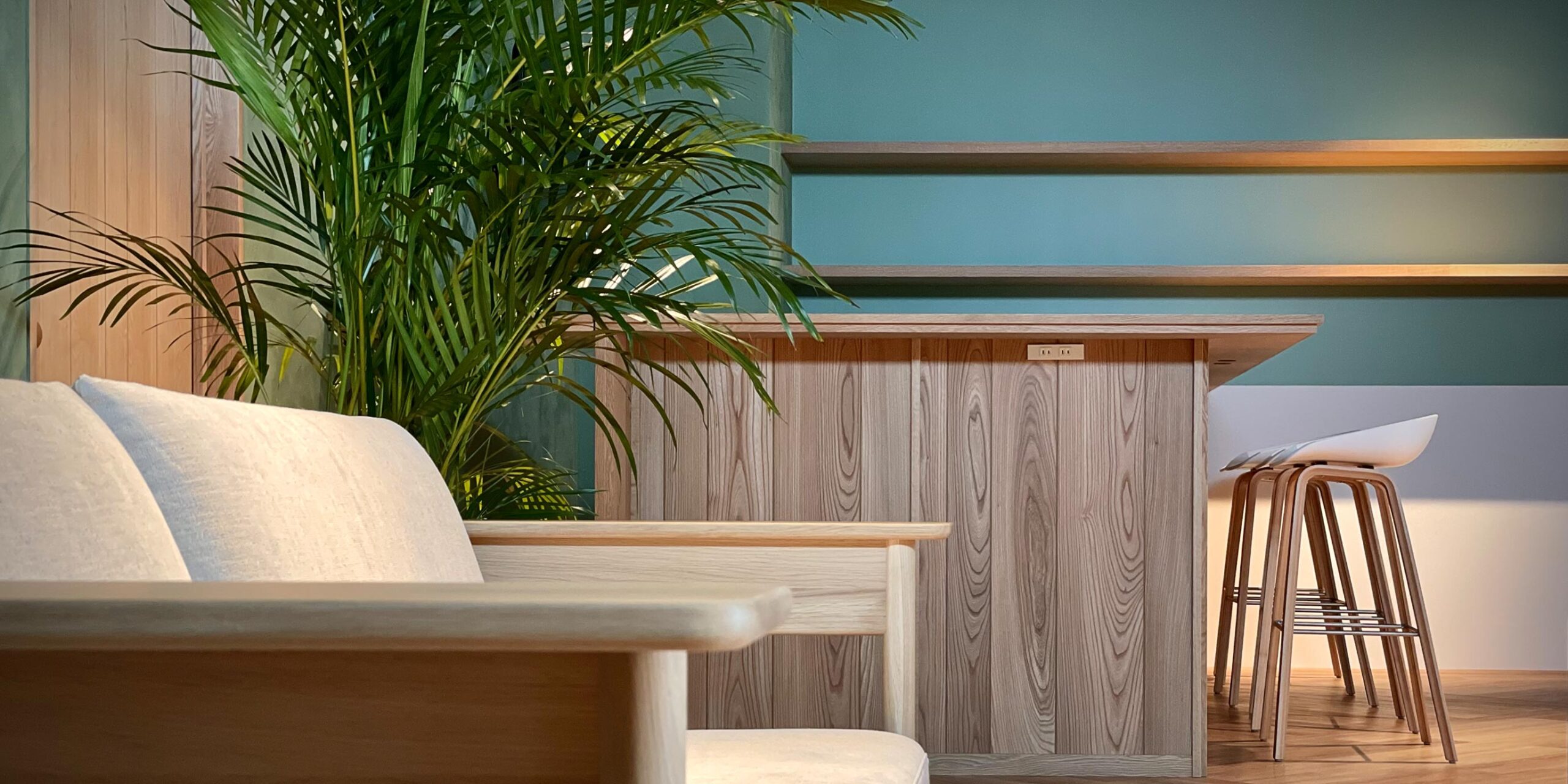 -バランスを整える。
コロナ禍での自宅時間の増加に伴い需要が増している
フィットネス動画を配信する企業のスタジオ併設のオフィスデザイン。
フィットネス、ヨガで、心身のバランスを整えるように、インテリアに使う素材や、
置かれる家具、余白のバランスを整えるように空間を構成していった。
暖かみのあるオーク、タモ材を中心に、
コーポレートカラーを手触りを感じる塗装で仕上げ、
縦のラインを強調したディテールを
入れる事で、
リラックスした空気の中にどこか背筋が伸びるような、
緊張と緩和のバランスが程よく取れた空間に仕上がった。
―
-Arrange of balance.
Demand is increasing as home time increases in 
COVID-19.
Office design of a company that delivers fitness videos.
In fitness and yoga, the materials used for the interior, the furniture to be placed, and the margins are used to balance the mind and body.
The space was constructed so as to adjust the balance.
Focusing on warm oak and tamo wood,
Finish the corporate color with a paint that feels to the touch,
By adding details that emphasize the vertical lines,
Somewhere in the relaxed air, my spine stretches,
The result is a space with a good balance of tension and relaxation.
DATA
Type

Office

Category

Interior Design

Date

2021.08

Location

Shibuya-ku , Tokyo

Size

160㎡
CREDIT
Client

LEAN BODY

Interior design

moss.

Project management

WM

Construction

ARGO SPACE DESIGN

Partners

Soken | a.d.p(Yuki Sataka) Nuri labo+(Fuminori Kudo)

Photo

moss.